So, we're just a few days away from OneRing.Net's "One Last Party – There and Back Again", and our little fellowship that's going is SO excited. Adventure!
It's been a LONG time since I've posted a Caturday blog, so… let's do one, and make it Tolkien themed.
First, meet my baby Gandalf.
She was born in our garage, to a feral cat that had gotten in and decided to call it home. My husband heard a noise one day when he was working out there, and was surprised to see kittens in a wall. We spent the next month and a half or so socializing them (kitten snuggles!), and found homes for all of them – Mama included… but I HAD to keep Gandalf. From the first time I held her, she snuggled into my chest and just passed out. Every time.
The cloak (not shown here), hat, and staff were my evil plan to convince hubby to let me keep her. It worked.
Recently, we introduced her to a couple of Funko! figurines.. and the pics were too cute to NOT share. Enjoy!
Gandalf was just annoyed by Sauron..
… but took more of an interest when Symmie got involved…
Gandalf wanted to eat Smaug, though.
As a bonus, a couple crappy cell phone photos of Panthro deciding to eat both Sauron AND Smaug..
Back in 2012, I got it in my head that I'd try carving a watermelon for the first time. I had a neat idea – Caladium leaves – and just kind of winged it. I posted a bit of a tutorial from it here.
Within the following two months, I'd carve two more watermelons – one Canadian themed for Canada Day, and one "Stars and Stripes" themed, for the 4th of July. Then, I put down my paring knife and basically forgot that I'd ever carved a watermelon… until a week and a half ago.
We were looking forward to going to a friend's house for NYE, and planned to make some fancy cheese balls.

Then, all the talk of making cheese balls prompted us to make a batch of cheeseball as a "I don't feel like cooking" dinner… and just snarf the whole thing for supper the night before NYE. The resulting gut rot led us to agree that maybe we should bring something healthier.

So, NYE morning we went and bought a bunch of fruit for a fruit salad. As with pretty much everything we do, it "If You Give A Mouse a Cookie"-ed from that, to "we should scoop out a watermelon so it at least looks nice" to "Maybe I'll just scallop the edges on the watermelon or something", to "HEY, I carved watermelons before! I should do something fancy!".

I was googling for ideas just a couple hours before we had to leave for the event, and not feeling inspired. I kind of joked to myself that I should just carve Smaug, as Smaug had been SO on my mind lately with costumey stuff.
well.. the joke quickly turned to reality, and I decided that yes, I would carve Smaug. Nevermind that I'd only carved fairly basic stuff 3 times, and that was 2.5 years earlier. I'm all about ridiculous challenges, right? Some day, my tombstone will say "Because I CAN!", I swear.
So.. here is the result. Ignore the crappy cell phone photography for the progress shots!
First, I scrawled the basic idea all over the watermelon:
Then, I cut off the top of the melon, scooped it out, and started doing detail work on what would be the wings:
Everything kind of turned out a mess because this was by far the THINNEST watermelon I'd ever seen. Kind of mushy, too. Ugh!
First wing carved. I was kind of making it up as I went along. Probably not the best idea, but whatever:
Carved the back as a tail winding around one side. In hindsight, that should have been a bit higher – it didn't contain the fruit very well!
Carved the shoulders and front legs:
Drew on some kind of head at the last minute. Yeah, drawing's not really my thing, sorry! :
… but holy crap, when I washed the marker off, it really kinda looked like Smaug! I was pretty proud!
…and finally – after carving the face – we had to fill him position him on top of a pile of 'gold' – mango and pineapple!
Remember a few weeks back, when I posted about the two week Thranduil costume that I made for my husband? Well, there's a reason I've been so quiet since – I got it in my head that I should follow that up with a Thorin costume for myself… again in only two weeks!
Where Porter's costume was mostly a feat of sewing and logistics – about 200 pieces of fabric to juggle in just his coat! – the Thorin costume was a bunch of different techniques, and a TON of pieces to make. What can I say, I like a challenge!
Much like the Thranduil costume, I started with making the jewelry first. It was pretty simple: two rings, two large gold "bands" for braids in the back of the hair, and two more – smaller, silver – ones for the braids pulled around to the front. Everything is made from Sculpey and painted:
From there, I built the boots. These started off as a pair of winter boots I bought at a thrift shop. I sewed the covers from fun fur and attached it down. The buckles were made from Sculpey and painted before attaching to the pleather strapping. The toe boxes were made from craft foam and plastic canvas, with several layers of paint to give it an aged metallic look:
The most time consuming aspect of this costume build was the armoured tunic. I'd never done any sort of casting before, but there was NO way I was going to individually sculpt over 350 pieces of armour plating!
So, I sculpted one "blank" each of each style and size of plating, and baked them. Then I made molds off of those pieces, and my husband and I spent HOURS casting and baking the armour plating. We then primed and painted with metallic paints. Eventually, we'll be "aging" them with black acrylic.
The pieces were laid out on the actual tunic (which was several layers of durable fabric itself, with reinforced seams everywhere – engineered to withstand holding the crazy amount of weight those armour plates would add!) and glued down:
I used the same techniques for the bulk of the belt, which I made from a heavyweight pleather and a lightweight navy blue corduroy:
I didn't actually take any real progress photos of the other garment construction, as it was "just" sewing. Plowed through it too fast to bother!
About a week after starting, I was done everything except the leather bracers, and the wig/beard. My friend Todd is an experienced leather worker, and does amazing cosplay… and he graciously gave up a whole day to teach me how to work with leather, and supervise me making these bracers. He showed me how to trace out my pattern, cut and bevel it, texture it, and everything. 7 hours later, I had a gorgeous pair of bracers – I was SO proud of myself! Todd was an excellent teacher:
The day that I went to Todd's place to do the bracers, my husband was busily building me a gorgeous "Orcrist" sword. He started with a sheet of plastic – very similar to the kind that cutting boards are made from. He cut, sanded, and beveled it, before passing it off to me to sculpt the hilt.
He attached the hilt, primed and sanded it many times, and finally sprayed it a shiny metallic silver – you'd never know it started as plain white plastic!
I added the final touches – detailed painting on the hilt, raised details on the blade, and a few crystals attached to the very end of the hilt. Gorgeous!
This whole time, we were stressed out about the wig. We had ordered two wigs online, which were to arrive on December 3rd.. giving me plenty of time to take the wefts from one and sew it to the other.
Well… a week after the supposed delivery date, it was declared lost in the mail. (I'm cutting out a lot of the drama here, including hours on the phone with UPS – it was a LOT of stress!)
Then, the next day it arrived. When I opened the package, one wig was completely the wrong colour, and the other one was very… girlie. There was no way it was going to work for me (see the second photo below… I look REAL amused, eh?). I decided it was time for me to learn to make wigs. I think the lost package kind of broke me! We went to a weave supply store, bought some bulk "braid" hair, and I set about making wefts for my new wig on Thursday – the morning before the movie premiere!
It took all day, but the wig looked really good… aside from the "kink" to the hair fibres. I put the wig on my husband and styled it that night, adding the braids and hair jewelry.
The next morning I decided to try ironing the hair, and that went well – smoothing everything out well. Thorin doesn't have straight hair, though – it's wavy. I didn't have curlers, a curling iron, or anything of the sort, myself… so I just braided the rest of the hair and ironed the braids to set the hair into wavys – it worked perfectly! Added a couple strands of grey hair at the temples, and it was done:
With all of THAT behind me, it was time to deal with the beard. I'd never done a beard before, and I am NOT good with makeup.. so this would be an adventure. It took me about 2 hours to build the beard, mustache, and widow's peak right on my face, but I loved how it turned out! I used leftover braiding hair, and a ton of liquid latex:
Want to see the final costume? Click here to go to another entry to see photos from the outdoor photo shoot we on Friday!
Additionally, we went out for a fun photo shoot a couple days later. As we'd never had an engagement photo shoot when we got married, we thought it would be fun to do one… in costume. 7+ years late, sure… but WAY more awesome. Check out those photos in a gallery on new Costuming Facebook page, here.
While you're at it, be sure to "like" the page, to keep up on my costuming endeavors! (Which are usually not posted to the main Celebration Generation page!)
About two weeks ago, I got it in my head that I'd like to dress my husband up as an elf king.
We were attending the premiere of Thor 2 with a bunch of friends and acquaintances from the local geek community, most of them were in costume. We were not, as we didn't really have anything "Thor-suitable". With the premiere of The Hobbit 2: The Desolation of Smaug being the next thing on our group movie premiere attending calendar… our next costuming inspiration was easy.
Because I like a challenge, I decided he'd have to be an elf. Not just any elf, but Thranduil, as he had the craziest, most intricate costume… and hey, he's kinda hot. Sounded like a great idea – I love a challenge!
I got to work almost immediately, looking up details photos and picking out the perfect fabric:
First up, I decided to tackle one of the smaller, easier items from the costume: the jewelry! Thranduil has 4 rings and a brooch, which I fashioned out of Sculpey clay. I made the "stones" first, used a flat edge to give them some facets, and baked them.

For the brooch, I traced the stone onto some parchment, and drew the basic layout for the "legs" right onto the parchment paper. I rolled some silver coloured Sculpey into long ropes, and laid them in place. Then I wrapped a small amount of silver Sculpey around the back of the stone to be the "setting", and pressed it into place over the "legs". Baked it again, let it cool before painting the "stone" with a dark metallic nail polish and let that dry before using a silver leaf pen all over the rest of the brooch. Let that dry, glued a pin backing on it.
The finished jewelery. Porter is under strict orders to NOT do any work on the car/anything else that'll bang up his hands again before the movie premiere!
Thrilled with how the jewelery turned out, I was ready to get started on drafting and cutting my custom coat. (I may have had some "liquid encouragement", too!). This is easily the most obnoxious cosplay outfit I've ever made, clocking in at over 170 pieces of fabric in the coat alone! It was definitely an exercise in logistics:
Each of the 80 long strips of coat are sewn together with piping in between the seams. Very elegant, but very tedious and PRECISE work:
It took some time and patience, but everything came together perfectly! Everything lined up, and the coat fit perfectly.
Once fitted, I had to go back and top stitch all of the piping! Lots of fussy work, but it made everything look even more tailored:
With the coat finished, it was time to turn to the other daunting task – custom boots. There was VERY little in the way of clear photos of the source material out there, and I'd never made boots like this before… so we winged it.
We used a pair of chunky platform heels as the base for the boot, to give Porter a few more inches of height. Figured I'd make him work for his costume, a little: he was tasked with gluing the custom boots down to the new sole:
The crown was fashioned from heavy floral wire and more Sculpey clay, baked, and then accented with some darker brown paint and gold leafing pen, as well as some silk floral leaves:
Friday night, his wig arrived… so we did our first makeup/hair trial. I had never dealt with elf ear tips before… and I also had to make him pale and give him big, dark eyebrows (he has incredibly sparse, very pale blond brows!). We were pleasantly surprised with how well the transformation went… I am NOT very good with makeup, in general. Will definitely need to practice the brows, but otherwise…awesome!
Want to see the final costume? Click here to see photos from the outdoor photo shoot we did yesterday!
Editing to add:
Yes, I do take custom commissions for Thranduil costumes, contact me for details.
Due to the fragile nature of the polymer clay jewelry I made for this, we're now experimenting with a new technique. I'll update here with the results of that, when we have them!
Also, I'm in the process of redoing the crown. Again, the polymer clay is more fragile than I would like. Will update when I'm done!
One of the annoying ways we were impacted by the 2011 North Minneapolis Tornado was that any chance of taking any sort of decent vacation was now off the table for the foreseeable future. We'd been planning to visit my beloved Canadian east cost for a couple years at that point, so this killed me.

Lately, the idea that we had NO clue when we'd ever be able to make that trip finally cracked me, and we decided to find a bit of a reasonable substitution for the "sit by the side of the ocean and do nothing" trip I'd been longing for for years. We decided to go see what Duluth, MN was like – as opposed to a full day of travel and thousands of dollars in plane tickets, Duluth is a quick two hour drive for us!

Man, that trip did my soul some serious good that weekend. While the air lacked the saltiness I'd been dreaming of, it did have that same clean, crisp quality that I so desired. The rocky shoreline did kind of satisfy my need to sit on a rock my the ocean, and it really did bring me the same sort of peace that the ocean brought me, years ago.

So, I figured I'd share some memories and photos we took on our little "mental health vacation" 🙂
A funny thing happened while we were on the trip – it was almost like fate decided to theme our weekend. A whole bunch of little things happened that made me smile, giggle, or just sort of revel in feeling more at home, than I ever have in Minneapolis.
Early on, I accidentally bumped into a guy behind me.. who promptly apologized to ME. I hadn't had that happen in so long, it actually made me nostalgic. Yep, it may be a stereotype that we Canadians apologize for everything, but it's one rooted in reality. I STILL apologize to people that bump into me! What a weird thing to feel all gooey about, eh?
Later on, we were waiting to board a small boat for a dinner cruise we were looking forward to. I was regaling my husband with stories about going out on small fishing boats to see icebergs, whales, or just to generally enjoy large, choppy waters (I LOVE CHOPPY WATER!)… and my desire to buy a boat some day, when the loudspeaker started playing Great Big Sea's "A Boat Like Gideon Brown". I BAWLED. I hadn't heard that song in years, and it always used to get to me, back in the day. It seemed so weird and out of place, I hadn't heard it anywhere, at any time, since moving to the USA. It wasn't one of their mainstream hits or anything – the timing was so weird and perfect. More than ever, I didn't want to end up like the father in that song.
As we sat down for dinner, the captain came over the loudspeaker to welcome everyone to the cruise. The voice sounded familiar. It took a minute to figure it out, but he sounded like Bob/Doug McKenzie! I had to laugh – when I first moved to MN, my husband made me watch "Fargo" as an introduction to his culture. I made him watch "Strange Brew", for the same reason!
The guy across me looked at me quizzingly when I laughed, and I explained. He agreed, and I noticed that he looked familiar. While trying to figure out if I actually knew him, I realized that he was a dead ringer for Stefan Brogren, of Degrassi fame. I am NOT too proud to admit that I had a bit of a crush on "Snake", back in the day!
Amber and Casey
As I was spaced out and enjoying the cool air and gorgeous views, some guy snagged my husband to ask if he could take a photo of him and his girlfriend. He made a lucky choice on who to ask – Porter used to be a wedding photographer, and has years of experience with pro photography.
… and then the guy – Casey – surprised both Porter and his girlfriend Amber by PROPOSING. This was actually the second time that my husband was lucky enough to photograph someone's engagement – the other time, he was thrown into photographing an engagement on stage at W00tstock.
Amber and Casey were so sweet and happy, Porter took a few nicer photos with the pro camera, too. Congrats again, Amber and Casey!
The rest of our little mini vacation was spent taking in the gorgeous scenery, photos below. Can't wait to go back!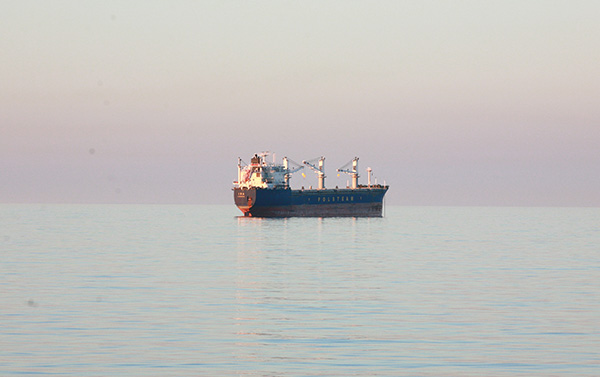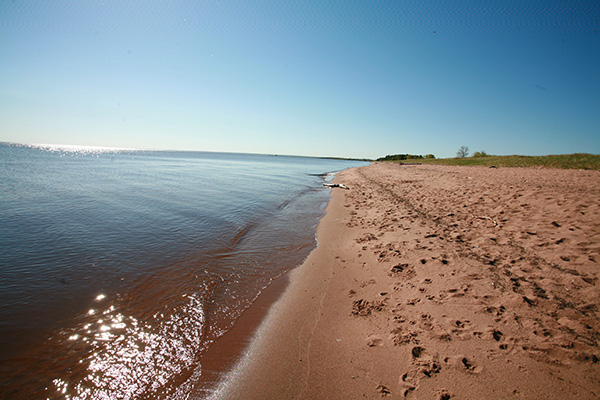 As someone with no filter to speak of, I've historically had to rely on others to be my "That's not appropriate" guide. I am the queen of "It seemed like a great idea at the time!" (See: "What if I audition for a reality show?", for example!).
My husband and friends are such enablers, that a lot of my crazy ideas end up coming through to fruition. "Let's tile pi into our kitchen!", "Let's tile Fibonaaci into our bathroom wall, because I love Mathnet!". "Let's make costumes and dress up as Weeping Angels!", "How about we do a tornado-smashed gingerbread house?". "Silence of the Lambs is a perfectly legit 'food and wine' theme for my competition cake for a fancy Food and Wine show!"… sure, some people think I'm crazy, but hey… we have a lot of fun!
The lack of "That's taking it a bit far…" guidance in my life led to last night, and my very first boob cake – years after retiring from the cake business. Let me back up a bit here…
My friend Michelle (of our Floor Tiling Tutorial fame!) was involved with the organization of Amanda Palmer's Minneapolis Kickstarter House Party. The theme was extravagance, and she offered me the opportunity to make a crazy cake for the event. While I'm still pretty caked out, I thought this would be a fun break from everything else, and a chance to flex some creative muscle. Plus, the event was WAY in the future – I think this conversation happened a year ago – so it gave me time to "recover". 🙂
Flash forward to last week. In the midst of doing promotion for my new cookbook ("Sweet Corn Spectacular"), and with the release of my latest Spandex sewing manual ("Fitness and Bodybuilding") coming up in just a couple weeks, I sat down with Michelle to hash out design ideas for the cake.

Between the guest of honour being so ripe for inspiration, and the theme – "extravagance" – being vague enough to not really guide or hamper design possibilities, it was really hard to narrow down what direction we wanted to go with the design.

The one thing that we knew for sure was that it would be chai flavoured – my most popular flavour from back in my cake days, the flavour that I get the most compliments about from my cake cookbook, "Evil Cake Overlord", and it was the flavour that I'd served as a TARDIS cake at Wootstock, where I'd met Amanda's husband – Neil Gaiman.

… in other words, it's the flavour I've kind of become known for.
We'd tossed out a few ideas for design, between myself, Michelle, and her boyfriend Peter. Nothing was really grabbing me, so I joked:
"Why don't we just do a pile of boobs? Hahaha!"
They laughed, and then stopped. It just clicked with all three of us at once, and all of a sudden I was on track to make my first boob cake ever.
(If you have no idea why we picked that, check out this coverage of Amanda Palmer's response to a sleezy "Daily Mail" article about her: Amanda Palmer: "Dear Daily Mail").
We decided that it would be a varied representation of boobs: Different shapes, sizes, and skin tones. Different types of nipples. We'd have some pierced, maybe a tattoo, and a mastectomy scar. As Peter put it, it would be "Boobucopia: A boob for everyone". The whole thing would be accented with piped frosting "black lace", to represent the bras that these boobs would be "escaping from".
I'll admit, I was a bit nervous. It's been half a year since I last baked a cake – the one I served to Gordon Ramsay on MasterChef. It's been a FULL year since I last decorated a cake – the "Robots and Doughnuts" one I did for an art show cake competition. I was honestly kind of worried that I'd be out of practice!
In the end, I was really happy with the results:
We delivered it to the James J Hill House for the event last night, and I could finally breathe a sigh of relief. I've got to say, I don't miss the stress of delivering tiered, carved cakes halfway across the city. Due to the shape of the carving, the cake wasn't the most balanced and stable cake ever… "My boobs were wobbling and bouncing" the whole way there, LOL!
We finally got to relax, sit back, and just take in the responses to the cake. All of the planning and effort (and destroying the "purity" of my browser history! LOL!) to get a variety of boobs was definitely appreciated, as people oohed and ahhed over them. The final tally had the cake at:
11 boobs
5 different custom blended skin tones
2 piercings
2 tattoos
1 mastectomy scar
1 tan line
1 with freckles
1 with a birth mark
I want to give a big shout out to my friend Julie Schanke-Lyford at Fabulous Functions for helping us out with a last minute decor crisis, and hooking us up with reasonably priced linen rental… at the last minute! I can't imagine how busy she must be right now – summer is always a busy time for wedding planners, but Julie has been actively promoting GLBT rights and serving the gay wedding market since before it was "socially acceptable" to do so – Now that "gay weddings" can just be "weddings"… she must be swamped. About time! Be sure to check out her Facebook page, here.
Anyway.
Amanda arrived, loved the cake – dubbed it "BREASTS OF ALL NATIONS" – and many photos were taken and tweeted:
… and then she had the idea to get EVERYONE together and do a big, "Wedding style" cake cutting, en masse. Hilarity ensued as she handed out cake and instructed everyone to NOT EAT IT til she was ready. On her mark, everyone fed cake to the people next to them… it was pretty awesome, I've never seen anything like it!
… and then the cake no longer looked like a big pile of boobs!
Everyone ate, drank, and socialized before filing into the music room for the coziest little concert I've ever been to. My husband was the official photographer, and took several hundred photos of the evening – bookmark (I seriously just typed that as "boobmark"!) this blog entry and check back in a few days for a link to the online album he'll be posting! (Edited to add: Here it is!)
In the meantime, Click here to visit my Facebook page album for this entry, to see larger sized images of those you see here!
What a great night!
Interested in making wickedly delcious cakes? You'll LOVE my second cookbook, Evil Cake Overlord! We've long been known for our "ridiculously delicious" moist cakes and tasty, unique flavors. Now, you can have recipes for all of the amazing flavors on our former custom cake menu, and many more! Bake your moist work of gastronomic art, then fill and frost your cake with any number of tasty possibilities. Milk chocolate cardamom pear, mango mojito.. even our famous Chai cake – the flavor that got us into "Every Day with Rachel Ray" magazine!

Feeling creative? Use our easy to follow recipe to make our yummy fondant. Forget everything you've heard about fondant – ours is made from marshmallows and powdered sugar, and is essentially candy – you can even flavor it! Order your copy here

.
Adapting a "new" home (built in 1928, but new to us!) to suit your own style is usually a big ordeal… but that went doubly for us, when we were hit by the tornado right after moving in!

After the debris had settled, most of the cleanup was done, and we had a new roof over our heads, it was time to do some finer cleanup, repair, rebuild, and redo. The side yard was a PROJECT – it was where most of the debris had landed, the small amount of planting we'd done pre-tornado was trampled by the roofers… just a huge mess. Add to that the fact that neither of us had done any sort of landscaping design before? We were sort of floundering!

We started working on the side yard last summer, one year after the tornado. It was around this time that we were also trying to figure out what we would do with the remnant logs from our downed black walnut. We'd taken the biggest logs to a mill, and had some smaller (too small for the mill) logs milled in our yard. After all of that, we still had some more logs that were either too small in diameter, too short, or too irregular for the portable wood mill. It had been such a gorgeous tree, and the wood was WAY too beautiful to let any of it go to waste.




After the tornado
With the bulk of the wood being processed and spoken for already – mostly for rebuilding the kitchen – these few leftover logs were something we could play around with a bit.
I had the idea of slicing them all up into disks and using them to redesign the side yard. We'd already decided that we wanted it to be lush with edibles, but hadn't really come up with a solid design, or even really tossed around ideas yet. I thought it would be a pretty, rustic looking walkway to separate gardens on both sides of it… and the idea looked fabulous in my head!
Porter was a bit hesitant, and needed to be talked into it. He wasn't sure we'd have enough wood, and wasn't able to picture the outcome like I did.
So, I did the math – I measured out the ideal pathway, and figured out how many square inches we were talking. Then, we figured out the average diameters of the logs we had left, and worked out how many square inches of coverage we would have, when slicing them into 3″ disks. There would be enough, so my husband agreed to go ahead with it.
While this looks like a huge project, it took about a day and a half of work, with the two of us doing it ourselves. We love the results, and here's how we did it:
This is what we started with at the beginning of the weekend. The bulk of the tornado debris had been cleared, but we still had some construction debris in there. We had already planted 3 or 4 raspberry bushes along the side of the house, and had covered the soil in that area with cedar mulch.
As a first step, we completely cleared the area of any debris, garbage, and any large pieces of broken glass.
Next, we pulled up the sod from the entire area, aside from the section with the raspberry bushes.
Once all of the sod was removed, we raked and trampled the ground to ensure a level base for what we were doing.
With a flat work surface to start laying everything out on, I started laying out the various garden sections, creating a wavy path with cement edging pavers.
Once the main pathway was established, I filled in the outer sections with fresh topsoil, and planted the gardens. I planted strawberry plants across from the raspberries, and basil and mint just beyond that in the next "wave" on that side.
The strawberry section
We planted two types of hops – 1 type each, on either side of our air conditioner – and ran twine up to our second level deck for them to grow up. Beyond the hops, we planted blueberry bushes (which ended up failing 🙁 )
As I was building the pathway and gardens, Porter was busy in the backyard, cutting the logs into 3″ disks (larger ones), and 2″ disks (the smaller diameter ones, as filler). What a badass!
(As a note: He says it would have been nicer to use a large band saw for this, as some of the cuts – smaller logs – got kind of dangerous)
AS he finished batches of log slices, he would cart them out to me, and I would place them. I started by placing the largest disks evenly throughout the space, to create the main stepping stones. I'd work my way down the sizes of logs, finally filling everything in with the smallest disks.
This is what it looked like when I'd finished placing all of the wood slices.
Another view.
Once all of the wood slices were placed, we had to carefully fill it all in with dirt. We shoveled on clean dirt, and swept it into all of the voids between the logs.
The filled-in pathway.
A year later, this is what it looks like. Gorgeous! The wood has weathered a bit, and those 3-4 small raspberry bushes filled in like CRAZY, providing us with a ton of insanely delicious berries.
The strawberries have also filled in, and we've been transplanting the runners to the next garden wave (took out the basil and mint), for even more berries.
The hops have ALSO grown like crazy, and are threatening to take over our upper deck! Love it!
Not only do we love the look of pathway, but it has the added benefit of making our whole side yard a NO MOWING area!
Because we used a high quality hard wood, this path will look great for many years to come. Even as it degrades, it will only gain character!
So there you have it. Not a TON of work, with such great results!
On the afternoon of May 22, 2011, North Minneapolis was devastated by a tornado. Twisted recounts the Porters' first 11 months, post disaster. Rebuilding their house, working around the challenges presented by inadequate insurance coverage. Frustration at repeated bouts of incompetence and greed from their city officials. Dealing with issues such as loss of control, logistics, change, and over-stimulation, as an Aspergian woman.

Subjects covered include: Opportunistic "Vultures", gawkers, new friendships, a bizarre gingerbread house, unique decisions made with the rebuild – including an internet-famous kitchen backsplash, "Tornado Claus", contractor drama, water balloons, DIY design and work, music, sensory overload, and details on how to cook jambalaya for almost 300 people, in the parking lot of a funeral home… should you ever find yourself in the position to do so. Order your hard copy here, or digital edition here.
"I know that life is for the taking, so I better wise up, and take it quick." – Bran Van 3000
I have had some pretty wild adventures, done some crazy things in my lifetime.
– I had my own custom wedding gowns featured in a major regional wedding show at the age of 18.
– I packed up my car and moved across the country (to a province I knew NOTHING about) on a whim at the age of 18.
– I proved doctors wrong ("You'll never walk properly again") after a car accident wrecked me, eventually going on to figure skate again.
– I've been snuggled up with a Playgirl model, keeping his half naked body warm under my cloak on a cold, rainy March swimwear shoot in a broken down old barn. (On another occasion, I've waded barefoot into a VERY cold, partially frozen lake Ontario to fish a photographer's reflector out during an early february photoshoot for my ready to SWIMWEAR line!)
– I picked up and moved to a foreign country and married a guy I'd only known a few months (5 before the move, 6 before the marriage!)
– I created a product with the specific intent of having it sold on ThinkGeek … and they picked it up! (Since discontinued).
– I've watched Klingons cut one of my cakes – a 4′ Bird of Prey – with Batleths, and I've made a TARDIS cake for Wil Wheaton.
– I convinced my husband that we should buy the first house that caught my eye in an ad… and then we battled massive stress and repairs after it was destroyed by a tornado just a few short months later!
– I designed and created a gorgeous Neopets inspired gown in just 4 days as a gift to someone I'd never met, on the other end of the country. This brought together almost 30 other people, who donated cash (to buy fabric) and goods to make Homecoming VERY special for one teenage Aspie.
… the list goes on. Yep, life has taken me on some pretty weird paths.
This spring, the list grew. I did the wildest, most ridiculous, LEAST "me" thing ever – I went and competed a major reality TV show.
Those of you who know me well, go ahead and pick yourselves up off the floor now.
Yes, I am one of the 100 people presenting our signature dishes to Gordon Ramsay when MasterChef Season 4 debuts on May 22. It was a completely bizarre and traumatizing experience, and I came out of it with ton of VERY diverse new friends! More about friends and trauma in coming posts.
Anyway. You're probably wondering "WTF?!" … and I have to admit, so am I – still! – to a degree. So, let me explain.
Money has been awfully tight since the tornado. We hemorrhagged money over the repairs – we blew past our insurance coverage by over $60,000 instantly, and we're *STILL* working to fix everything. We took out a mortgage, have a disaster loan, and are generally overextended in every direction – definitely NOT the debt load we had anticipated when we bought the house just a few months before the tornado.
When you're that over extended, it forces you to take a good hard look at what you're doing.
Now, my cookbooks are great – you should totally buy them! – but the cookbook market is super saturated. I'm not getting rich off them by any means. I certainly don't have any advertising budget to help that along, so I have to rely on social media and word of mouth, for the most part – doesn't exactly pay the bills. The sewing manuals bring in a bit more money, but again… no advertising budget, PLUS we're talking about extremely small, niche markets – I'm not even making minimum wage, at this point. Couple all of that, with the fact that I'm completely unemployable? Ugh.
So one day I was trying to think my way out of this financial pickle, and I noticed a tweet about how that Snooki person is a TWO TIME New York Times BESTSELLING AUTHOR. Can't find any reference to it now, but at the time… man, it broke me. I really, truly weep for humanity.
Anyway, within minutes of THAT, someone forwarded me a link to a casting announcement for MasterChef, telling me that I should try out. I'd never heard of it (I can't stand reality TV, and don't watch cooking shows!), but it was going to be casting here in Minneapolis. I looked at my finances, I looked at my unemployability, and I looked at that stupid tweet about stupid Snooki, and in that moment, I sighed and resigned myself to "if you can't beat them, join them".
My audition video… kinda dorky, I know!
I put on a brave (and somewhat social!) face, and sailed through the initial audition. In the months that followed, there were many more interviews, requirements to be filled, dozens upon dozens of contract pages to be read and signed… and SO much preparations to be made.
Can you find me in this screen cap?
All the while, I looked at this as being a last ditch effort at making a go of the cookbooks. That maybe I could build enough of a name for myself – that when people see what I can do – that I'd be able to compete against the massively flooded cookbook market and earn a living at it. That if that didn't come to pass, I'd face the facts and move on to some other line of work, rather than continue to tread water.
So, you see… this was a business decision, and a matter of "desperate times call for desperate measures". I still think that "reality" TV is the bane of society, and I know that a lot of you guys feel the same way. I just really hope that I haven't disappointed you by going down this path!
For what it's worth, I conducted myself with honor the entire time. I did not have drama with anyone at all while I was out there, and told the producers from day one that I would NOT be engaging in such antics. Hell, I even had a plan – before I even arrived in LA – on how I'd deal with the inevitable "who do you think will be next to get eliminated?" drama induction questioning.
…. I'd look around for someone dressed appropriately, and single them out. When asked for clarification, I'd say they'd be next to go, as they were wearing a red shirt! LOL! I was VERY determined to not embarrass myself, the autism community, or my homeland – Canada!

New Friends!
Anyway.
In the months leading up to the show, I went from being resigned to doing this as a huge personal sacrifice (I was dreading it!) that needed to be done, to kind of looking forward to it. At some point along the wait, I actually started being excited for it, and couldn't wait to leave for LA. I started to look at it as a chance to… how do I put this?
When I was in my teens, I took up speed skating as a way to cross train for figure and roller skating. I enjoyed it, and it was good to finally have a use for my massive quads. Anyway, I had the opportunity to represent my province at the Canada Winter Games – kind of a mini Olympics experience for youth back home. You get team uniforms, live in an "Olympic Village" type setup, and compete. Would have been awesome, but I missed it by ONE SPOT.
(To add insult to injury, I'd slipped, fell, and got passed by the figure skater that *I* had encouraged to join me in speed skating… and had to listen to her stories from the games forEVER after she got back!)
So, to me, this was going to be like having a second chance at that… I'd be flying to somewhere I'd never been, given a roomie, and be holed up in a sequestered situation with a bunch of strangers that I'd be "competing" with. I LOOOOOOVE competing. Love it!
So, I started to look at it less like "I'm selling my soul and going on 'REALITY' TV!" , and more like I was getting ready for a competition. It awakened that part of me that's been dormant since I had to stop skating, and … I liked it. I really missed competing, and I prepared for and trained for going to compete on MasterChef like I was training for the actual Olympics. It became a full time job for me.
I could go off on a million tangents, at this point – SO much has happened since the day that I decided to try out. It feels like a lifetime ago…
Anyway, for the next while, there's going to be a fairly heavy amount of MasterChef content on here, so I'm sure I'll cover everything eventually. I may not be able to say how I – or anyone else – fared on the show, but I can share this: I'm happy to say that I finally did fulfill a minor "bucket list" item I've had for a long time!
As soon as I was told that I was going to LA, I automatically adopted "Drinking in LA" as my theme song for the whole adventure. I'm Canadian. You say "LA" to a Canadian of my age, there's a good chance they're going to get it as an earworm. You couple "LA" with some pretty heavy feelings of "WHAT THE HELL AM I DOING?!", and… yep. Perfect theme song.
I am proud to say that I finally had the chance to drink in LA. I even designed a cocktail named for it … will blog it eventually! I may not have been 26 when it happened, but hey… it was a once in a lifetime adventure.
More later!
In the meantime, now that Fox has finally released the cast list… Click here to view my MasterChef USA Season 4 cast directory. It includes the 5 names left off the Fox release (???), plus a ton of blog, website, and social media links!
Remember our friend Stephanie, who spent the summer of 2012 on a reality show?
Though she's a chemist, she quickly became known for her craftiness, always making stuff, designing furniture, etc. As she puts it, she imagines that she may be an interior designer in an alternate universe. Very much in touch with her crafty side, this one…. so, we asked her to write a guest blog post, showing you how to make her fabulous DIY hanging light fixtures!
Enjoy!
So I live in a pretty cool loft space, but my apartment was riddled with really ugly generic metal light covers that looked more like they belonged in a public school than my apartment. I LOVED some of the fixtures available at Design Within Reach, but they were ridiculously expensive, and I wasn't willing to drop $2K on four lamp shades. So what's a gal to do? Make your own! Here's my step by step process on how to do just that.

Step 1: Acquire big punching ball balloons and inflate until they are nice spheres- the size of these will determine the size of your finished lamp shades, so fill appropriately. A good place to find these is at a party supply store. Also purchase the other supplies you'll need: wall paper paste, Vaseline, yarn, and stiffening spray. The yarn is going to be the structure of the lamps at the end of your project, so here is where you can really personalize things. Choose colors that go with your décor, or maybe a variety of yarn thicknesses or textures.
Step 2: You'll want to set up a work space (like that one shown above) where you can suspend the balloons and protect your flooring from drips. An alternative is to work outside or in a basement- but if working outside just make sure it isn't somewhere that things may blow through the air and stick to your crate.
Now the fun begins! Cover each balloon with Vaseline. Yes, this gets quite messy.
Step 3: Now you'll be covering your yarn with wallpaper paste. A small bucket is quite helpful here.
Step 4: Pull the yarn out of the paste and wrap around your balloon. Squeeze off excess paste between your fingers as you remove it from the bucket. Otherwise it will be too sloppy & wet. This can be done as a one person job, but it is much easier with two people working together here!
Step 5: Continue adding on string. I used a couple different tones/ thicknesses for variety. Keep swirling yarn around the balloons until you have a nice framework created. Don't forget to leave an opening at the bottom large enough to slide over your light bulbs!
Step 6: Once dry (I waited 24 hours), spray with stiffener spray- do not hold back! Be liberal with this stuff. J Let dry completely after spraying. Next, pop the balloons and your project is almost complete! I suggest another round of stiffener spray at this point.
Step 7: Hang and enjoy! Looks pretty similar to those retailing for about $1000 here. For less than $10 a pop in supplies to make them yourselves, I think it is worth a little effort!
Awesome! Wanna follow Stephanie's post-reality adventures? You can connect with her on Twitter, or on her fan page on Facebook!
Seven years ago today, I married the coolest guy on the planet.
At the time, pretty much nobody knew about it – we had been planning a big, "proper" wedding for August.
Well, then I had to see a doctor here in America to get my thyroid checked up on, and the bill came in – $500! WHAAAAAAAAAT?!
It was definitely a shock to someone who'd taken universal healthcare for granted all her life, so we immediately decided to have a very private, secret, quickie wedding to get me insured in the meantime.
First, we were going to have it at the courthouse. Then, Porter decided to suggest that we have it on my absolute favorite day of the year – St Patrick's Day. (Irish-Canadian here, so … HELL YES!).
Well, then things snowballed. It went from "Jeans and t shirts at the courthouse" to "We should at least have it at a chapel of some sort", to "We should dress for the occasion", to me rushing to throw together a wedding gown (hand painted, but out of cheapo cotton! LOL!).
Well, if I was wearing a gown, we should get personal flowers together (I made them from cheapo silk flowers), and our witness should be dressed up too (So I made her a green gown with a subtle shamrock pattern woven in!), and then SHE should have a bouquet too … it was all very "If You Give a Mouse a Cookie".
We giggled and crossed our eyes at each other through the whole ceremony, and then we were married. The Claddagh ring I put on him at our quickie wedding served as an "engagement ring" for the months to follow, as no one knew we were married.
… and here we are, 7 years, a tornado, and many crazy adventures later. I haven't actually looked at these (crappy point-and-shoot camera!) photos in a few years. Can't believe how different – how YOUNG we look.
Can't wait to look back on photos from our life together, when we're 80 and yelling for kids to get off our lawn. Together.